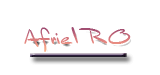 is consisted of 3 members right now. 2 Owner / Dev & 1 Lead Event / Support.

The server is almost completely built, we had a good base when we first started this project 1 1/2 week ago. 

We're looking for someone who's passionate about Ragnarok Online. In term of activeness, we are very comprehensive because we understand that we all have things to do such work & hobbies.
But we do want someone who can communicate and simply tell us when he'll be away so we can plan what will happen next.

The reason is simple, we try to be very organized since we work with a Schedule and Trello to make sure we don't loose track of our goals to make this server the best it possibly can.

To see some our actual features you can visit this ---­> LINK. We do have many other things in process, which would be best discussed on a platform such as Discord or whatever you wanna use.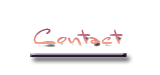 Sirique#9034 or BFPKiller#2381



  sirique.ro