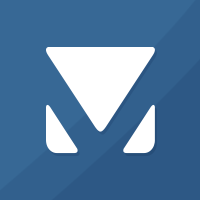 About This Club
More and more of our users are installing IPS (IPB) Community Software for their Private Servers. How much of the suite do you understand? Find helpful tips & tricks to make your IPS Community Software more engaging, secure and learn a bit about Self-Hosting along the way!
What's new in this club

yo, im new at using browedit. my problem is when im using my custom texture in Browedit, it's good but when im in game the texture is black. is there a step i miss or something. note that i followed the steps in youtube by brandon adding custom texture in browedit. this is my payon file where the tiles is black, the black tile is my custom text. TY if someone could help me PayonNyeam.rar

I quite often get asked via PM for a list of customisations that we have on the forums - so here it is: Official IPS Applications System Forums Downloads Pages Commerce Calendar (disabled) Custom Applications Awards v1.3.0 by InvisionHQ Rules v1.4.6 by Kevin Carwile Moods v1.1.1 by InvisionHQ Member Map v3.5.0 by Martin Aronsen & Stuart Silvester (shows where in the world the mods and devs are, just for fun) (not listed on IPS anymore) Crowdfunding v1.2.0 by Adriano Faria Files Tab on User Profile v1.0.2 by Adriano Faria Quizzes v1.3.4 by Adriano Faria (disabled) Custom Plugins Group Name Indicator by Adriano Faria Avg Content Per Day by Jim Morrissey Default Photo per Group by BomAle Board Life Status by InvisionHQ (disabled) Account balance by InvisionByte.ru (disabled) (not listed on IPS anymore) Topic Viewed by Users by Flitterkill (Adriano Faria) PM on Saved Action by DawPi Auto Reply to PMs by Adriano Faria Enhanced User Info Panel by TheJackal Approval Queue Icon by f2065 (not listed on IPS anymore) Some of these all work well together and some of them have been slightly modified so they play nicely, (by some, I mean most). So now you know!
Recently Browsing   

0 members

No registered users viewing this page.

---